Find here all of our forms, checklists and other documents
For Parents who want to participate as adult members of the Troop, inside here are links and details of necessary and optional training.
Troop 713 is a Scout led troop. The Senior Patrol Leader and Patrol Leaders Council set the events calendar for the year, plan the troop meetings, and run all of the events.  Adults are present for health and safety concerns, to assist the Scouts in developing their leadership skills, and to perform duties that require an adult in order to accomplish the task for legal or contractual reasons.  The Scouts occasionally stumble, but scouting is a safe environment to learn from our mistakes.
Troop Payment Options
Two ways to pay Scoutbook balances:
1. Mail a check or use your bank's "Bill Pay" service.
Troop 713
12943 Flintwood Way
San Diego, CA 92130
Include the Scout's Name on the Check or Memo Space.
2. Pay with PayPal (any PayPal fees will be charged to the Scout's Scoutbook account every 6 months):  Use the QR Code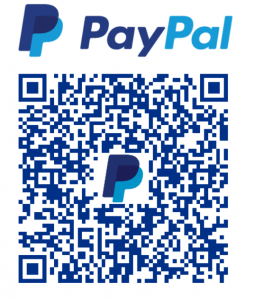 You may look up the balance owed in Scoutbook. Go to your Scout's Scoutbook Account and click on the Scout's Payment Log. There you will see the balance in the account and all payments and charges. A negative balance indicates an amount due.  Your attention to balances in Scoutbook balances is important to keep the Troop running smoothly. As a rule, it is best to keep a positive balance (recommended is at least $400) in the Scoutbook account.